Mission efforts that NLBC supports
Listed below are the missionaries and mission sending agencies that NLBC supports:
Sam and Courtney Green-New York City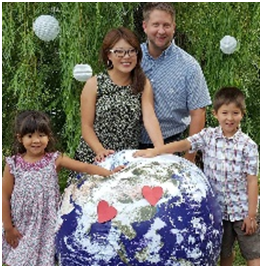 Overall Ministry: Sharing the gospel with international college students at Queens College and St. John's University in NYC Contact: Follow them on Facebook. Contact Aaron and Johnna Davis for FB group info. Current Prayer Needs:
More connections with students at St. John's

Member of their team is moving away in a few months

Praise: "Z," a Tibetan student whose family has been against his decision to follow Christ, stayed with the Greens during a volatile time. The family has welcomed him back home and has even allowed him to go to a Bible study recently! Pray for his faith to be strengthened and for his family to come to Christ.

Weekly Bible studies meeting in their home
Barry and Grace Carpenter-Philippines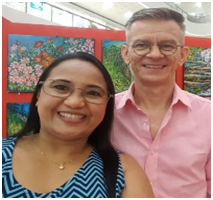 Overall Ministry: Working to train pastors, support church planters and strengthen the church through education and edification Contact: Follow on Facebook Current Prayer Needs:
Health Concerns

Raising funds to build a new facility for the seminary (needs wisdom in how to go about fund-raising)
Jacob and Joy Berlin—South Asia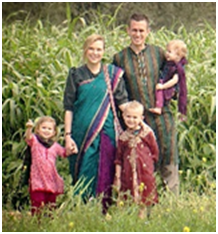 Overall Ministry: planting churches among Muslim communities, partnering with and discipling church planters, working with vulnerable women and children, teaching TEE (Theological Education by Extension) to local believers and church planters
Contact: To receive email updates, contact Jacob at Jacob.berlin@sim.org
Dan and Gina Weston-Ecuador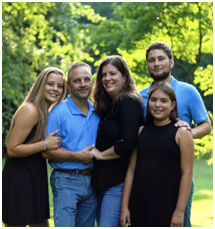 Overall Ministry: Directors of the first long-term home in Ecuador for under-aged girls who have been rescued from human trafficking Contact: rdweston05@gmail.com Current Prayer Needs:
Currently living in Costa Rica attending language immersion school. Please pray that learning the Spanish language will come easier.

Weston's children: 2 kids in college still in the USA, 1 kid in 5th grade with them in Costa Rica

Praise: Their house in Ecuador is being built; the walls went up recently!

Ministry work in Costa Rica while there: witnessing to prostitutes and working with women in a safe house
HeartCry Mission Society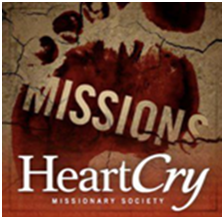 Overall Ministry: Equipping and mobilizing indigenous churches and missionaries. Contact: Follow on FB or www.heartcrymissionary.com
Mission Trips
As a church we have also participated in mission work over the years:
Laurel, MS – Hurricane Katrina relief work – 2005
Mobile, AL – Construction (roofing) work for an area pastor –
NLBC teamed with Hope missions (http://www.hopemissiontrips.com/) and did mission work in Holly Pond, AL; July 2012.
NLBC teamed with Hope Missions and SMI Haiti (http://www.smihaiti.org/) in September 2012 on mission to Haiti. We also ministered in Haiti in September 2013.
Our church supported Pastoral mission trips to Peru in 2008, The Philippines and Japan in 2013 and Cuba in 2014
We hope to participate in more mission efforts and take advantage of other opportunities to serve the Kingdom of God around the world.