Mission efforts that NLBC supports
Listed below are the missionaries and mission sending agencies that NLBC supports:
Sam and Courtney Green-New York City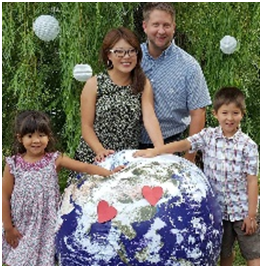 Overall Ministry: Sharing the gospel with international college students at Queens College and St. John's University in NYC
Barry and Grace Carpenter-Philippines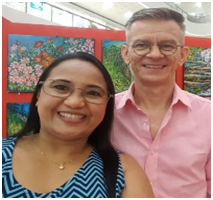 Overall Ministry: Working to train pastors, support church planters and strengthen the church through education and edification
Jacob and Joy—South Asia
Jacob and Joy – South Asia (note we are intentionally leaving out our last name)
Jacob and Joy and their four children live about 20 minutes from the world's largest brothel. They are focused on sharing God's love with the helpless women and children ensnared in human trafficking. They are currently starting a loving home for the children born in the brothel and a project that will create dignified jobs for the women. Pray they will experience God's love and follow him. To contact them:
JacobLovesJoy@gmail.com
Dan and Gina Weston-Ecuador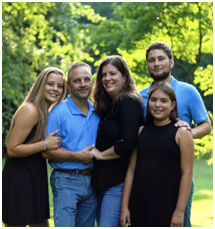 Overall Ministry: Serving in Ecuador, ministering to under-aged girls who have been rescued from human trafficking. Contact: rdweston05@gmail.com
HeartCry Mission Society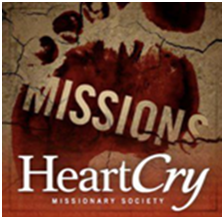 Overall Ministry: Equipping and mobilizing indigenous churches and missionaries. Contact: www.heartcrymissionary.com
Mission Trips
As a church we have also participated in mission work over the years:
Laurel, MS – Hurricane Katrina relief work – 2005
Mobile, AL – Construction (roofing) work for an area pastor
NLBC teamed with Hope missions (http://www.hopemissiontrips.com/) and did mission work in Holly Pond, AL; July 2012.
NLBC teamed with Hope Missions and SMI Haiti (http://www.smihaiti.org/) in September 2012 on mission to Haiti. We also ministered in Haiti in September 2013.
Our church supported Pastoral mission trips to Peru in 2008, The Philippines and Japan in 2013 and Cuba in 2014
We hope to participate in more mission efforts and take advantage of other opportunities to serve the Kingdom of God around the world.